At Biferno, Boiano locality.
Cages are cleaned every day: in fact, together with natural waste, the current also carries a lot of waste, which must be removed as soon as possible to allow the trout in the cage to remain in the best possible conditions.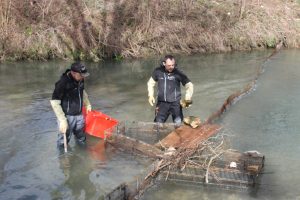 Subsequently, we proceed to recover the trout rising from the cages: Dr. Esposito shows a specimen that has been tagged last season.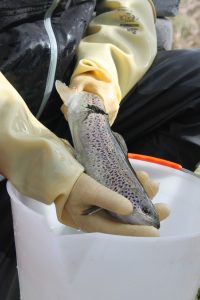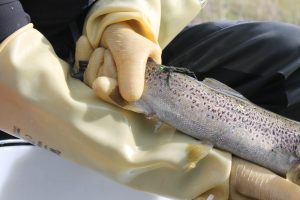 Then begins the extraction of the eggs from the female specimens already analyzed and genetically characterized, which are fertilized both with the seed of the natives previously collected and frozen, and with fresh seed of natives already genotyped.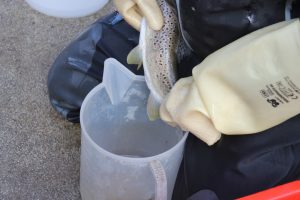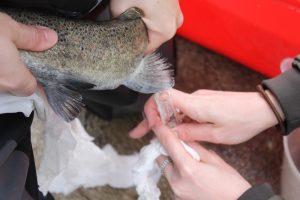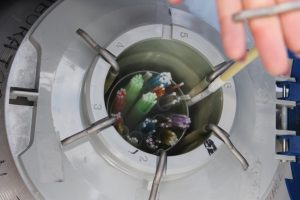 At this point, once the artificial fertilization has been carried out, the eggs are immediately reinserted in nature with the "nesting" technique, which aims to reproduce the natural deposition and fertilization.